---
YouGov Pulse enables brands and agencies to capture real-time, in-depth online and social media behaviour across multiple devices.
The strength of Pulse is the relationship we have with our participants.
We have Pulse participants who were already part of the YouGov community before they were asked to take part.
This means that we know all kinds of different background information, ranging from their demographics, media habits, consumption and brand affinity.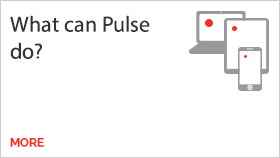 Watch how we use Pulse and qualitative research to view a customers purchase journey.